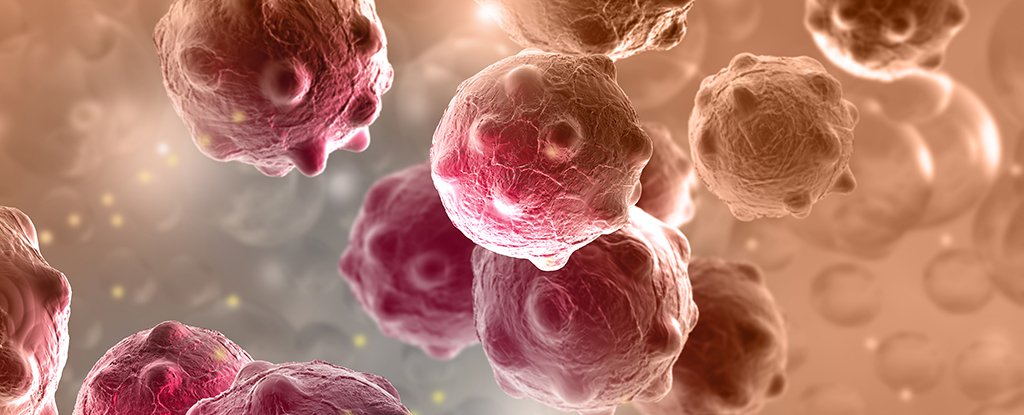 A
n abnormal growth of the cell is defines what cancer is about, and this abnormal cell growth are most likely to attack other body part. There are more than hundred types of cancers that can affect man. One of the major cause of cancer is the use of tobacco, others are obesity, lack of nutritional diet, indiscriminate alcohol consumption. Another important cause of cancer is the onset of some diseases. Diseases like Hepatitis B, C and others can distort the genes of cells.
One of the most effective way of preventing cancer is by shunning smoking, exercising, controlled alcohol consumption, eating more
nutritional diet, early detection of cancerous.
Below are the full compilation of the most common type of cancer:
Acute Lymphoblastic Leukemia, Adult
Acute Lymphoblastic Leukemia, Childhood
Acute Myeloid Leukemia, Adult
Acute Myeloid Leukemia, Childhood
Adrenocortical Carcinoma
Adrenocortical Carcinoma, Childhood
AIDS-Related Cancers
AIDS-Related Lymphoma
Anal Cancer
Astrocytoma, Childhood Cerebellar
Astrocytoma, Childhood Cerebral
Bile Duct Cancer, Extrahepatic
Bladder Cancer
Bladder Cancer, Childhood
Bone Cancer, Osteosarcoma/Malignant Fibrous Histiocytoma
Brain Stem Glioma, Childhood
Brain Tumor, Adult
Brain Tumor, Brain Stem Glioma, Childhood
Brain Tumor, Cerebellar Astrocytoma, Childhood
Brain Tumor, Cerebral Astrocytoma/Malignant Glioma, Childhood
Brain Tumor, Ependymoma, Childhood
Brain Tumor, Medulloblastoma, Childhood
Brain Tumor, Supratentorial Primitive Neuroectodermal Tumors, Childhood
Brain Tumor, Visual Pathway and Hypothalamic Glioma, Childhood
Brain Tumor, Childhood (Other)
Breast Cancer
Breast Cancer and Pregnancy
Breast Cancer, Childhood
Breast Cancer, Male
Bronchial Adenomas/Carcinoids, Childhood
Carcinoid Tumor, Childhood
Carcinoid Tumor,Gastrointestinal
Carcinoma, Adrenocortical
Carcinoma, Islet Cell
Carcinoma of Unknown Primary
Central Nervous System Lymphoma, Primary
Cerebellar Astrocytoma, Childhood
Cerebral Astrocytoma/Malignant Glioma, Childhood
Cervical Cancer
Childhood Cancers
Chronic Lymphocytic Leukemia
Chronic Myelogenous Leukemia
Chronic Myeloproliferative Disorders
Clear Cell Sarcoma of Tendon Sheaths
Colon Cancer
Colorectal Cancer, Childhood
Cutaneous T-Cell Lymphoma
Endometrial Cancer
Ependymoma, Childhood
Epithelial Cancer, Ovarian
Esophageal Cancer
Esophageal Cancer, Childhood
Ewing's Family of Tumors
Extracranial Germ Cell Tumor, Childhood
Extragonadal Germ Cell Tumor
Extrahepatic Bile Duct Cancer
Eye Cancer, Intraocular Melanoma
Eye Cancer, Retinoblastoma
Gallbladder Cancer
Gastric (Stomach) Cancer
Gastric (Stomach) Cancer, Childhood
Gastrointestinal Carcinoid Tumor
Germ Cell Tumor, Extracranial, Childhood
Germ Cell Tumor, Extragonadal
Germ Cell Tumor, Ovarian
Gestational Trophoblastic Tumor
Glioma, Childhood Brain Stem
Glioma, Childhood Visual Pathway and Hypothalamic
Hairy Cell Leukemia
Head and Neck Cancer
Hepatocellular (Liver) Cancer, Adult (Primary)
Hepatocellular (Liver) Cancer, Childhood (Primary)
Hodgkin's Lymphoma, Adult
Hodgkin's Lymphoma, Childhood
Hodgkin's Lymphoma During Pregnancy
Hypopharyngeal Cancer
Hypothalamic and Visual Pathway Glioma, Childhood
Intraocular Melanoma
Islet Cell Carcinoma (Endocrine Pancreas)
Kaposi's Sarcoma
Kidney Cancer
Laryngeal Cancer
Laryngeal Cancer, Childhood
Leukemia, Acute Lymphoblastic, Adult
Leukemia, Acute Lymphoblastic, Childhood
Leukemia, Acute Myeloid, Adult
Leukemia, Acute Myeloid, Childhood
Leukemia, Chronic Lymphocytic
Leukemia, Chronic Myelogenous
Leukemia, Hairy Cell
Lip and Oral Cavity Cancer
Liver Cancer, Adult (Primary)
Liver Cancer, Childhood (Primary)
Lung Cancer, Non-Small Cell
Lung Cancer, Small Cell
Lymphoblastic Leukemia, Adult Acute
Lymphoblastic Leukemia, Childhood Acute
Lymphocytic Leukemia, Chronic
Lymphoma, AIDS-Related
Lymphoma, Central Nervous System (Primary)
Lymphoma, Cutaneous T-Cell
Lymphoma, Hodgkin's, Adult
Lymphoma, Hodgkin's, Childhood
Lymphoma, Hodgkin's During Pregnancy
Lymphoma, Non-Hodgkin's, Adult
Lymphoma, Non-Hodgkin's, Childhood
Non-Hodgkin's During Pregnancy
Lymphoma, Primary Central Nervous System
Macroglobulinemia, Waldenstr�m's
Male Breast Cancer
Malignant Mesothelioma, Adult
Malignant Mesothelioma, Childhood
Medulloblastoma, Childhood
Melanoma
Melanoma, Intraocular
Merkel Cell Carcinoma
Mesothelioma, Malignant
Metastatic Squamous Neck Cancer with Occult Primary
Multiple Endocrine Neoplasia Syndrome, Childhood
Multiple Myeloma/Plasma Cell Neoplasm
Mycosis Fungoides
Myelodysplastic Syndromes
Myelodysplastic/Myeloproliferative Diseases
Myelogenous Leukemia, Chronic
Myeloid Leukemia, Adult Acute
Myeloid Leukemia, Childhood Acute
Myeloma, Multiple
Myeloproliferative Disorders, Chronic
Nasal Cavity and Paranasal Sinus Cancer
Nasopharyngeal Cancer
Nasopharyngeal Cancer, Childhood
Neuroblastoma
Non-Hodgkin's Lymphoma, Adult
Non-Hodgkin's Lymphoma, Childhood
Non-Hodgkin's Lymphoma During Pregnancy
Non-Small Cell Lung Cancer
Oral Cancer, Childhood
Oral Cavity and Lip Cancer
Oropharyngeal Cancer
Osteosarcoma/Malignant Fibrous Histiocytoma of Bone
Ovarian Cancer, Childhood
Ovarian Epithelial Cancer
Ovarian Germ Cell Tumor
Ovarian Low Malignant Potential Tumor
Pancreatic Cancer
Pancreatic Cancer, Childhood
Pancreatic Cancer, Islet Cell
Paranasal Sinus and Nasal Cavity Cancer
Parathyroid Cancer
Penile Cancer
Pheochromocytoma
Pineal and Supratentorial Primitive Neuroectodermal Tumors, Childhood
Pituitary Tumor
Plasma Cell Neoplasm/Multiple Myeloma
Pleuropulmonary Blastoma
Pregnancy and Breast Cancer
Pregnancy and Hodgkin's Lymphoma
Pregnancy and Non-Hodgkin's Lymphoma
Primary Central Nervous System Lymphoma
Primary Liver Cancer, Adult
Primary Liver Cancer, Childhood
Prostate Cancer
Rectal Cancer
Renal Cell (Kidney) Cancer
Renal Cell Cancer, Childhood
Renal Pelvis and Ureter, Transitional Cell Cancer
Retinoblastoma
Rhabdomyosarcoma, Childhood
Salivary Gland Cancer
Salivary Gland Cancer, Childhood
Sarcoma
, Ewing's Family of Tumors
Sarcoma, Kaposi's
Sarcoma (Osteosarcoma)/Malignant Fibrous Histiocytoma of Bone
Sarcoma, Rhabdomyosarcoma, Childhood
Sarcoma, Soft Tissue, Adult
Sarcoma, Soft Tissue, Childhood
Sezary Syndrome
Skin Cancer
Skin Cancer, Childhood
Skin Cancer (Melanoma)
Skin Carcinoma, Merkel Cell
Small Cell Lung Cancer
Small Intestine Cancer
Soft Tissue Sarcoma, Adult
Soft Tissue Sarcoma, Childhood
Squamous Neck Cancer with Occult Primary, Metastatic
Stomach (Gastric) Cancer
Stomach (Gastric) Cancer, Childhood
Supratentorial Primitive Neuroectodermal Tumors, Childhood
T-Cell Lymphoma, Cutaneous
Testicular Cancer
Thymoma, Childhood
Thymoma and Thymic Carcinoma Thyroid Cancer
Thyroid Cancer, Childhood
Transitional Cell Cancer of the Renal Pelvis and Ureter
Trophoblastic Tumor, Gestational
Unknown Primary Site, Carcinoma of, Adult
Unknown Primary Site, Cancer of, Childhood
Unusual Cancers of Childhood
Ureter and Renal Pelvis, Transitional Cell Cancer
Urethral Cancer
Uterine Cancer, Endometrial
Uterine Sarcoma
Vaginal Cancer
Visual Pathway and Hypothalamic Glioma, Childhood
Vulvar Cancer
Waldenstrom's Macroglobulinemia
Wilms' Tumor
Source:
http://www.cancer.gov